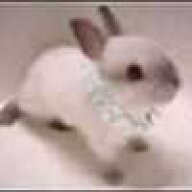 Joined

Mar 1, 2007
Messages

120
I have a friend that''s dying for one of those necklaces marketed as the "Journey" style; you know, with a swoop of diamonds that "grow" in size "symbolizing the journey of your love" (quoting goofy radio commercial for local B&M jeweler).
I''m trying to talk her out of it by telling her that:
1) Unless she''s going the custom route, the diamonds could very possibly be sub-par and she''s going to pay WAY too much at for this at a B&M
b) The design is mind-bendingly trendy and will look dated by about this time...um...next week!
Any thoughts from the PSers that share my sentiment? Or should I just hush up and let her have her fun? It''s just soooooooo hard to mind my own beeswax; definitely not my strong suit.

-J