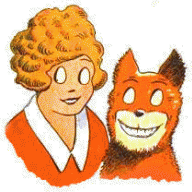 Joined

Mar 17, 2009
Messages

16
Hi there!! I''m going to start right off by saying that this is my first real jewelry purchase. I know practically nothing beyond what I have read on the internet. I''m afraid to go in the jewelry stores- I don''t dress like I wear $15,000 tennis bracelets and they could sniff out right away that I can''t afford their prices. I''m shopping online.

Here''s what I''m getting- I have $1500 to choose a wedding ring with. (Odd I know, but we never did it when we got married for lots of reasons, and now we are, and I get to pick out my heart''s desire!!! WHEEEEE!!!!) I want lots of sparkle (if I can get it), no white gold (I''m not taking that thing in to be replated, forget it), and I want yellow gold or platinum only. 14 kt yellow gold is probably better for me.

After lots of research, I have come up with these two options:

http://rockdiamond.com/index.php/jewelry/diamond-band--special-order-100ctw-five-diamond-band

http://www.goldspeed.com/re25210.html

My main questions are-

Which is a better value?

The first one- would it be o.k. for someone who is on the clumsy side? I have somewhat of depth perception problems and tend to knock into things a bit.

I should also ask- does anyone have any better suggestions as to rings? I''d love to hear them!

Lastly- with all this reading, it occurred to me that perhaps little old me could actually make a trip to the Diamond District in NYC. I could make it a (very long) day trip if I wanted, I live close enough. Would it be worth it? How would I manage? Is there any point if I only have $1500 to play with?

Thank you!!!