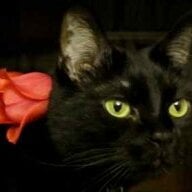 Joined

Jul 5, 2007
Messages

3,998
Hi all! I''ve been asked to be in a friend''s bridal party for this coming August. The guidelines for our dresses (she''s not looking for matchy) is tea-length, navy, and not too formal (so a fabric like satin is out). The bride is probably wearing a J.Crew gown (Sabine or Erica were two that she pointed out).
This is my first time being a bridesmaid, and I''m really excited about it - my friend is really laid back and practical, so I''m guessing that will be her bridal style too. So - I figured finding the appropriate dress wouldn''t be too stressful since she seems really open about letting us pick our own styles and isn''t worried too much about different shades of navy. I started poking around online, and found that navy isn''t quite as common as I thought, but I wasn''t stressing too much yet.
And then I spent an hour on the phone last night with the matron of honor (who is a close friend) and she got me pretty riled up because she''s insisting that we all get J.Crew dresses. Great, but they only go up to size 16. I''m an 18 (and sometimes that depends on the cut of the dress).
Ideally, I''d like something that has a bit of an empire waist or fitted high waist and is flowy around the tummy area, and of course comes in a sz 18. But now I''m also worried because I''m trying to find something that is not more formal than the MoH''s dress or that will go well with the J.Crew shiny cotton style.
So - I think I need some help, and I know the brides and former brides here are the best in the world in terms of knowing where to find things! I''m hoping to pick your brains a little for some ideas. I''m thinking that if I can''t find something off the rack in the next month or two, my last resort is to have a dress made.
Here''s the two dresses that have been talked about so far:
Bride''s Dress - J.Crew Sabine
MoH''s Dress - J.Crew Erica
Sorry such a long post for a relatively simple question

TIA!