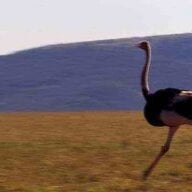 Joined

Nov 12, 2006
Messages

5,471
Hi Folks,
So, I posted about how I''m going abroad to meet M''s parents and about the language / cultural barriers that might arise. Anyway, I''ve been thinking about the present suggestion that some of you made, and I''ve got a FAB idea for M''s dad. He collects a certain kind of book, and I know just where to get him something for his collection.
But Future-Future-Mother-In-Law... that''s trickier. Here''s what I know about her. She''s around 60, very elegant, was a stay-at-home mom, very ''beautiful home'' oriented (but I probably couldn''t afford something that she''d like...never mind that stuff''s hard to pick for others), intelligent and sophisticated...
Heeelp! I have no idea.

And I asked M and he seems a little stumped too. ARGH. Boys.
What are good ''everybody would love to get...'' type gifts? Around $40-60? That can withstand a long journey by plane?
Thanks!