Joined

Feb 25, 2011
Messages

18
I gonna buy this diamond tomorrow early but i have some curious because it's very expensive for me!!!,
I just need some advice from our members about the proportion of the diamond.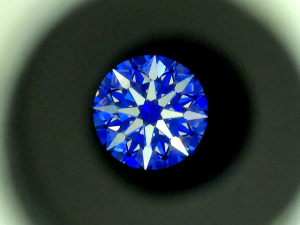 Specification= 0.54 ct. Color D,Clarity IF,3 Excellent,H&A, GIA Certificate and The Price is about 5000 USD.
-About the Proportion of the diamond,is it ideal cut ? worth of buying? (Crown angle/Pavilion Angle ETC..)
-Girdle is Thin-Slightly Thick 3.0%, Acceptable or try to find new one ?
GIA (Date of issue: November 23,2010)
Shape: Round Brilliant
Measurements: 5.24-5.27 x 3.20 mm
Carat: 0.54
Color: D
Clarity: IF
Cut: Excellent
Clarity Characteristics: None
Polish: Excellent
Symmetry: Excellent
Florescence: None
Comments: Minor details of polish are present
Additional Inscription: H&A
Total Depth: 60.8%
Table : 57%
Crown Angle: 34.5
Pavilion Angle: 40.8
Crown Height: 14.5%
Pavilion Depth: 43%
Star Length: 55%
Lower Half : 75%
Girdle: Thin - Slightly Thick(faceted 3.0%)
Thank you so much
The attached pictures