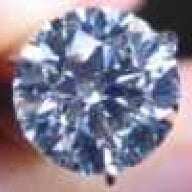 Joined

Nov 29, 2006
Messages

804
So, I am helping a friend put together an e-ring. Unfortunately, after I have educated myself on diamonds . . . he wants a sapphire. So, please give me a crash course on buying a sapphire. How do they grade color? clarity? How do you know the cost is a good value? Are they graded like diamonds?

His budget is 10K for the whole ring. He would like to get a setting like the Tiffany Legacy Halo. I am guessing the setting will be about 3K to 4K so we have about 6K to spend on the sapphire. Will this be enough?

Any help will be appreciated.