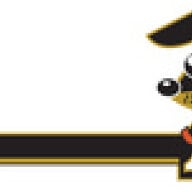 Joined

Oct 17, 2008
Messages

165
So as I''ve shared in my previous threads, I''m going to be moving before the end of March. I looked at this great condo for rent yesterday and I really really like it. I put in my rental application so I''m waiting to hear back about it. It''ll be my first time ever renting alone. I''ve lived alone before for a while when my ex moved out, prior to having a roommate move in and I really got used to it so I''m starting to get excited. Now it''s just a matter of finding the place.
It would have been great had my BF been able to buy a house right now but it just wasn''t in the cards for us, not yet anyway. I''m really keeping my fingers crossed about this condo though, I''ve already started thinking about how I would decorate it!
Anyway, the point behind this thread is...where do you ladies shop? What are your favorite home decorating stores? Where do you find your favorite pieces? I''m looking for new furniture (specifically a headboard for my queen size bed), but I''m also looking for anything cool and unique that would add a great vibe to my new place (Where ever I end up.) I''m looking to decorate with a very girly feel since it''ll be my first place by myself, maybe somewhat of a hollywood glam feel to it. I love pink and black, but my favorite color is purple. I''m also a fan of silver. I''m kind of all over the place right now b/c I''m just starting to get so excited. I wanted to see if you ladies had any suggestions or ideas to help me decorate? I''m looking for new bedding, bathroom stuff, pretty much whatever. I''m just in the mood to completely do away with the old and start fresh. A few years back I lost everything I had in a fire so most of what I have is donated and none of it really matches plus a lot of it just seems too teen-like. I want something more my style and that actually matches.
(I know this probably doesn''t really belong on the LIW forum but it''s the only one I really post on!)