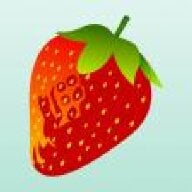 Joined

Jul 28, 2016
Messages

91
Please help me decide on a ring. Both are about 1.7 carat size and similiar in HCA score.

http://www.bluenile.com/diamond-details/LD07205505?track=Detlink1
price: $12,936
wire price: $12,741.96
weight 1.71
Shape Round
Cut Ideal
Color H
Clarity VS2
Length/width ratio 1.01
Depth % 58.5%
Table % 61.0%
Polish Excellent
Symmetry Excellent
Girdle Thin to Medium
Culet None
Fluorescence None
Measurements 7.88 x 7.83 x 4.59 mm
crown angle: 33.5
pavillion angle: 40.8
http://www.b2cjewels.com/dd-8232160-1.70-carat-Round-diamond-H-color-VS1-Clarity.aspx?sku=8232160&utm_source=pricescope.com&utm_medium=referral&utm_campaign=pricescope.com
Price: $12,224.32
Bank Wire Price: $11,857
Carat Weight:1.70
Cut:Excellent
Color:H
Clarity:VS1
Price($):Lab Name:
Depth:60.90
Table:59.00
Polish:Excellent
Symmetry:Excellent
Girdle:M-STK
Culet:None
Fluorescence:Faint
Ratio:0.00
Measurements: 7.65x7.69x4.67
crown angle: 35.5
pavillion angle: 40.6
Please let me know which one is better. Thank you so much!