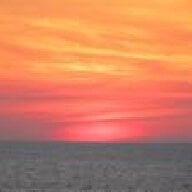 Joined

Sep 16, 2009
Messages

2,160
My best friend since the fifth grade just called me to tell me that she's engaged. I should be happy for her right?

I don't know how to feel. The guy she's marrying is horrible. He's done very inappropriate things with other girls (although never physically slept with anyone so he doesn't get what the big deal is). He also belittles my friend in front of my husband and I. He'll say everything in a teasing tone, but what he's saying is actually very insulting. She clearly doesn't think he's teasing and her facial expression is a combination of shame, embarrassment, and anger. To top it all off, he's so bad with money that he can't even get his own cell phone. She was paying for his phone after only two months of dating! She has very good credit so I am a bit concerned about how their combined credit will affect her in the future.

She has very low self esteem and this is her first boyfriend (started dating when she was 25). I dumped a boyfriend back in college and she told me I was being crazy, what if I never found another guy who likes me? She still has that mentality.

I've tried telling her that she doesn't deserve to be treated how she's being treated, but she usually just brushes it off. I would broach the subject whenever he did something particularly bad in front of me...like grinding with and groping her cousin at a family wedding, or doing body shots off of a female friend's chest at a party.

Now that they're engaged I know that I have to just deal with it and keep my mouth shut. Ugh.

Has anyone been in a similar situation? How do you congratulate your friend and act happy for her when you think she's making a huge mistake?