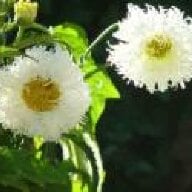 Joined

May 14, 2008
Messages

3,783
Gailey''s having a major hissy fit today. Last night, Mr Gailey broke my laptop.

It would appear that my profile has corrupted because I can''t get past the login screen. When he opened it up in safe mode, it doesn''t let you add a new profile.

Coupled with that, at the weekend, he discovered that the disc drive doesn''t work, so I can''t even try and load a recovery program.

Does anyone have any idea what I might do?

It''s a Dell laptop running Vista.

I''ve had to trudge through sleet, and snow today to get to post this message. If I have to go without PS for any length of time, I''m likely to develop a very nasty twitch!

Thanks for any input folks.