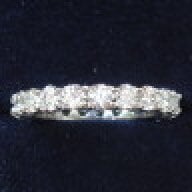 Joined

May 4, 2008
Messages

884
Hi All
Im trying to prep for alterations and any other costs that are going to come up for me at the wedding! ughhhh - seems they are coming at me from all over the place!~

Anyway, please let me know what you DID do or what you will do:

1) How much do you think my alterations will cost, on JUST THE HEM, my dress is a Maggie Sottero/Corset back so only needs hem/length fixing.

2) Are you going to get your dress Steamed and Pressed AFTER The alterations are done? i never heard of this - is it something i need to do????
I just read on some site that you need to do this too.

Ughhh so much $$ -

Thanks in advance.