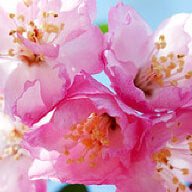 Joined

Nov 12, 2006
Messages

1,084
My FI is 1" shorter than I and it''s never been an issue. I wear heels all the time but I guess his regular shoes must have a good heel on them and I just dont'' notice. It puts us pretty even most of the time. But now that he''s tried on a tux and tux shoes, he''s anxious that the tux shoes have pretty low heels. I''m quite surprised at this but I wanted to see if any other women who have shorter fiances out there have gone through this. And what did you do? I do have ballerina flats that I can wear but I guess I don''t like the idea that now it''s an "issue" if I do change my mind and want to look at some of those totally drool-worthy wedding shoes that happen to have 2 or 3 inch heels.

He wants to appear taller than I on our wedding day. Bleh. I say who cares?!! But he says "me!". This is new for me as for the past 7 years, I''ve never had to worry about the heel of my shoe with him!!! He''s just not been worried about it until now.

Has anyone''s guy used lifts? This could ease this issue a bit.........although on principle I think it sucks!!!