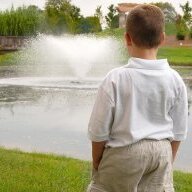 Joined

Feb 20, 2006
Messages

224
LAST YEAR!!???
Tonight my mom ran into a random acquaintance that we haven''t seen in a while. She told my mom she had been married now a little over a year. In the course of the conversation, she asked about me and (of course) if I were married. My mom told her no, that BF and I were still together though, but no marriage yet. The girl acted very surprised and told my mom that she had seen my BF
BEFORE SHE GOT MARRIED
and he told her he was getting ready to propose! So that would mean that he told her this
over a year ago??
Is this a case of boysoon vs. girlsoon?? He did talk to my dad in AUGUST, so maybe he has been out telling other people for even longer than that? It really concerns me because I wonder what makes him talk about it, but then not be ready to actually propose?? He wonders why I get confused and hurt when it doesn''t happen, yet he is out telling the world plans that never go into effect? I want to ask him about it, but after the last conversation we had, I really think it''s best I don''t bring it up. After the holiday let down, he pretty much told me he wanted it to be his thing to do and plan, and that my constant asking/worrying was only making him uncomfortable and making him think I was unhappy, which pushed things further back in his mind. He assured me he loved me and wanted nothing more than to marry me, but for lots of reasons, he needs this to be his proposal and his leading. I''ve vowed to leave the conversation off-limits for at least a couple months.....but OH but I so want to ask what in the world he told this person???!!!
So I''m venting to you ladies here! Thanks for reading!