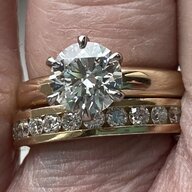 Joined

Feb 27, 2007
Messages

23,578
Hi Kiids!
Welcome back Dee Jay! I am anxious to hear about your Aspen trip.
Not much going on with me. I lifted 83 pounds tonight. Woo hoo!!!
Marty probably wanted to put some tape on my mouth tonight. His first check this month was a few hundred more than normal so he changed his W4. Now his end of month check is the a few hundred less. I am on a rant about it and he wants to wait and "see". I have no desire to overpay or underpay the government.

It was quite chilly and snowy today.
Take care.
Curby