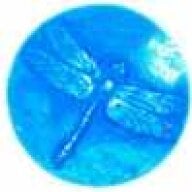 Joined

Jun 25, 2007
Messages

7,378
Hey everyone! How''s the day?! Today I''m feeling ok. The knee is still out of service, and my ankle is feeling a bit of strain from taking on the brunt from the knee. This morning I did 45 mins of floor based moves including bicycles, reverse crunches, leg lifts, russian twists, some other abdominal moves from Self magazine, bridge, side leg lifts, and some upper body work while standing and 100''s. I also did downward facing dog to stretch my hips and keep them supple, and cat bow and cat lift and child''s pose at the end. Hopefully the knee will get better. I''ve let go of the work thing. I''m ready to find another job, but I"m not going to be miserable in the meantime. B this morning was eggs with tea. Lunch is a salad again. not sure about D yet.
cj- HOLY CRAP That''s a lot of food!!!! How did you like it?
Rod - I''m glad to hear that you let your past job go, and are relaxing. That dinner sounds delicious, can I come visit and have you cook for me? And check out 101cookbooks for a grilled pizza recipe YUMMO
DeeJay - good luck with the trainer
Marcy - WOO HOOOOOO
PG - I''m glad you are feeling a bit better today. I listen to knew age when I''m doing yoga, it''s out there sometimes, but usually quite relaxing. I hope all keeps getting better.