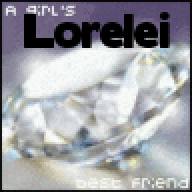 Joined

Apr 30, 2005
Messages

42,064
Happy new week!
No prizes for guessing how the weather is in the UK at the moment, usual pants with gale force winds....

Anyway, I thought it was time for a safety reminder, especially reading about the high temperatures where some of you live. Remember to choose the coolest parts of the day if you are exercising outside, drink plenty and be aware of how you feel and your surroundings. Keep your cell charged and with you at all times. If walking or running, try to avoid doing so alone. Keep long hair tied back. Wear suitable clothes, check the shoelaces are properly knotted and tied. If you feel unwell while exercising -
STOP.
When exercising, keep at a pace which is slightly challenging, but listen to your body overall. If weight lifting, avoid lifting too much, observe safety precautions when using weights at all times. Make sure you have assistance when performing some exercises.
Everyone, just take a minute to review your safety practices when exercising, and just see if there is something you need to do, or to improve. It is well worth revisiting this subject every so often, so make sure you are doing all you can to avoid accidents or injury.
Have a great week