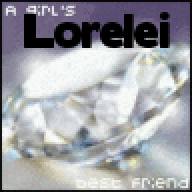 Joined

Apr 30, 2005
Messages

42,064
Happy new week all!
I was thinking back over the years to some of the workouts I used to do and remembered when the aerobics craze began in the early eighties. Some of you ladies might not be that familiar with it but this was a typical example of an advanced aerobic workout and '' go for the burn'' was the mantra! Things have moved on now considerably, going for the burn is NOT good as it can overstress the muscle when working out aerobically, however I believe the aerobics movement had its place in encouraging people of all ages and fitness levels to start working out, it brought fitness to the masses.
Here is a video you might enjoy featuring one of the aerobic pioneers, Jane Fonda. Note that they didn''t wear shoes which CAN''T be good with all that jumping around - don''t try this at home!
http://www.youtube.com/watch?v=fbYc8epvZ3I
Prior to the aerobics movement, ladies didn''t really workout or exercise much that I can recall. Yes dieting was big business, diet foods, wacky diet plans and so forth, but apart from hitting the odd tennis ball, horse riding, ballet and so on, ladies didn''t break a sweat. You might see the odd '' keep fit'' class here and there or exercise bike, but that was about all. The aerobics craze began to change that, a fun dance based tough workout which as the name implies was aerobic which also increased cardiovascular fitness as well as fat burning, muscle toning and so on. You might notice that the participants in the video all have a beautiful lean shape which this type of exercise helped to promote. Todays look is a bit more muscular for women. Aerobics was I believe a gateway that enabled men and women to add exercise into their lives which has to be a good thing. As with anything, the early aerobics weren''t perfect, after a while '' the burn'' was deemed undesirable and so on, but the main thing was it made exercise accessible and put the importance of working out and keeping fit on many people''s radar.
I have done many an aerobic video in my time when my back permitted over the years. Personally I always found the routines hard to follow and difficult to do as I my flexibility is not good ( which comes with scoliosis) so I much prefer machines such as my treddy, elliptical or just a brisk walk. I am also not a good class participant but for those who are to do workouts like today''s zumba, sometimes the class motivation is extremely useful not to mention effective.
Today it is so nice to have a choice over the type of exercise we do, there is almost always something to suit someone, no need to do something you don''t enjoy or you find too challenging. Enjoying what you do to a certain extent is critical if you are to stick with it and that is the key to success!
Have a great week