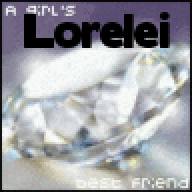 Joined

Apr 30, 2005
Messages

42,064
Happy new week all!
I was thinking the other day, about how far I have come on this journey....Before, if I wanted an unhealthy treat or food, I would automatically have it without thought, and the unwanted results were plain to see. Now if I really want something which is perhaps not the best choice I could make, I think about it before deciding to have it. I don't want to waste calories on a food item which I won't enjoy to the fullest, I would rather ' spend wisely' than just have the fries because they are there and convenient for example. The fact is, that if I ate everything I wanted to, I would be overweight, so I have to be selective to find my personal balance. In this way, I make my food choices count, and really enjoy the treats I allow myself.
Another thing I have discovered recently, is how important it is to eat enough protein to keep me feeling full. I am a major carb lover, but now I have increased my protein and reduced my carbs ( Thanks Mara and Rod and others who have posted their daily menu examples) I feel fuller for longer, and my sugar cravings are less. So it is important to bear this in mind when planning your daily menus. The addition of extra lean protein has been very helpful to keep me on track, stop me feeling hungry and to help me make my food choices wisely.
So it goes to show the value of sharing tips and advice, with even the seemingly obvious things such as eating enough protein, it is so helpful to be able to read of others experiences and what worked for them.
Have a great week all