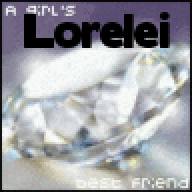 Joined

Apr 30, 2005
Messages

42,064
Happy new week all!
Ok so this week is a new beginning for me. The elliptical has been moved into the house and today I start working out again in earnest. I haven't exercised much in a couple of months really due to the weather mainly and that my equipment doesn't work in a freezing cold outbuilding. However today is the day I begin again.
Since I haven't been working out regularly, I haven't gained any weight and my clothes still fit me properly but these are the results I notice. I feel squishier around the middle and my bad knee is giving me trouble. When I work out this knee hardly ever bothers me, probably because the exercise helps keep everything strong and toned, however do I ever notice the difference now. My knee twinges and complains whenever I put pressure on it when rising etc. I don't feel as good as I know I could do, as if an extra ' edge' is missing. I know I haven't lost much fitness due to my overall lifestyle and when I got on the treddy the other week I was able to do a hard hour no problem, but I am definitely missing some muscle tone.
I am writing this because I feel it is important to be honest that things aren't always easy when trying to stick to a healthier lifestyle, and I want to share my experience that I too struggle at times. It isn't all roses, however the results are very worth it. But as I always say to others, every day is a new day that you can choose to begin again, and so it is for me.
Back on the elliptical with a happy cry goes I !!! Wish me luck!

Have a great week.