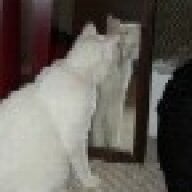 Joined

May 12, 2005
Messages

972
I''m having some drama surrounding the seating chart, with regard to my BMs bringing their boyfriends (at least one of them is). So the one BM is brining her boyfriend, and I don''t mind if he sits at the long head table with us. (She''s asked if it''s okay if they sit together and FI and I agree that it''s fine). My original plan was for a long head table where we all sit side by side and face the guests. This boyfriend doesn''t mind being "on display" with us so that''s fine. But the other BM, welll I can''t stand her boyfriend b/c he is a jerk to her and in fact, they are not even a couple right now. He''s awful to her, tells her that she''s toxic and that all the problems in his life are caused by her. (Why she doesn''t push him off a bridge is a whole ''nother Oprah.) There is just no way I want this man sitting at my head table. No way. I don''t even want him at the wedding, if I''m honest, but I''m not going to go so far as to tell her who she can bring. Plus, I have a friend who''s coming all the way from Dubai for the wedding and I would like for her to sit with me at dinner.

My MOH says "Only the wedding party sits at the head table."

With all that background, I think I''ve scratched the head table idea off my brain. I mostly liked this idea b/c of the design of the room and the long head table just worked really well with where I want the dance floor placed, so it''s not like I''m utterly disappointed.

Now I''m faced with the decision: a couple table for just FI and I, or a regular round table that blends in with all the other tables.

What have the rest of you done, or are you going to do? I think I''m leaning toward the regular round table--has anyone else done this?