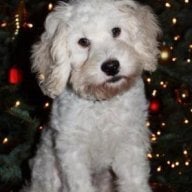 Joined

Jun 18, 2006
Messages

277
My mom me called today in a state of shock

(happy shock). She said that was sitting in the kitchen with her coat on still on. My BF called her a few days ago and asked her to meet him for coffee. My mom told me that he showed her pictures of us for about an hour and told her many stories about us. Then he took her hand and placed it on his lap and asked her for her blessing for our marriage. My mom said that he told her that he couldn''t imagine life without me (and a bunch of other sweet things that have had me in tears for the past 2 hours/idealbb/editor/cute/images/emcry.gif). My mom said that she cried for about 30 minutes in Starbucks (If could have only been a fly on the wall today).
Anyways I wanted to share my excitement (and happiness

) with you all............................thanks for reading.
I am soooo in love

, and I am so excited

LL