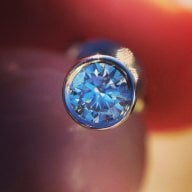 Joined

Jul 7, 2004
Messages

10,835
Turn off WIFI Assist.

To do so, go into Settings -> Cellular and scroll down and turn OFF wifi assist

I went there to turn off the feature because it BURNS data like a wildfire, so not only will not only save your data it will help with lag which was a bonus fun surprise. It made my iPhone 6 and my dads 5s snap right back to normal. My mom is going to be using my iPhone 6 (as soon as ATT lets me activate it on her line...damn 14 day "return window" on my 6s) and I had done that on the phone prior to having it wiped and thought about it again last night when I brought it to them, and zip bam it works just fine.