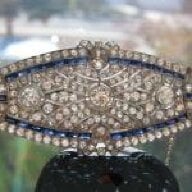 Joined

Nov 24, 2006
Messages

24,300
I just saw on 20/20 Friday there is a website you can rent designer handbag monthly for a fee (It's like Netflix for designer handbags).
Here is one website:
http://www.bagborroworsteal.com/ui/howitworks
I think it is ingenious!!! I wish i thought of it first!!!
Has anyone tried it and what did you think???