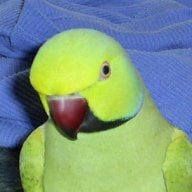 Joined

Jul 14, 2006
Messages

2,037
I got a brochure in the mail from this company. They rent all these fancy designer bags, including the Balenciaga bags. Not sure why I got on their mailing list, but it was quite a fascinating thing. They have a web site too.
I guess you can rent those b-bags for like $80 a month. Never know, some of the very purse obsessed who want new ones all the time might get savings out of it. Remarkable concept, I thought.
I know they do this in Japan. Actually they have really nice rentals and also very good consignment stores that are almost like rental since the girls bring the bags back and forth.
www.frombagstoriches.com