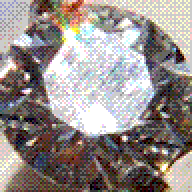 Joined

May 17, 2003
Messages

211
Check out this article, published in 1982:
Have You Ever Tried To Sell A Diamond?
I read the entire thing and found it very interesting. Anyone care to continue from where it left off in 1982 to where we are at now? Any speculations on the future of DeBeers? What about their recent handling of sight holders? How stable do you feel "the diamond invention" really is? What do you see in the future?