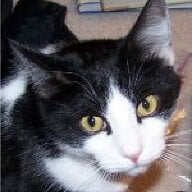 Joined

Feb 8, 2003
Messages

15,880
I know many of us decide to dump a toxic friend and recently I quit talking to a friend I''ve had for 22 years! That is a LONG time and it''s weird to not be calling her. We talked at least 2 X per week and during our last conversation, I told her I had had it. I couldn''t listen to her repeating the same problems over and over and never listening to my advice (yet asking for it continously).

I realize every time she called me, she had so many problems (or would create drama), that I felt gulity and burdened as if it was my job to solve them.

Reading Musey''s post about "forgiveness," makes me wonder for those of you who dumped a toxic friend, did at any point in the future, you reunite with that person and discover they had changed and now you two are friends again? How long did you wait?