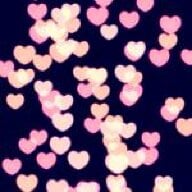 Joined

Nov 19, 2007
Messages

4,568
Diamond or other stone? And, how did that turn out.
Cry.Cry.Cry.
I was taking clothes out of my son's closet to pull out some fall clothes. I literally threw them on the floor to sort thru them. I also kept, for years, two perfectly matched just under 1/2 carat OECs in box that opens and closes (like the kind of box a ring would come in, but larger) which was inside another box. They were meant to be earrings.
I kept this stuff in his closet because he never even uses his room, lol, and he's 3. They've been in there since before he was born.
So, I go thru the clothes, and notice a sparkly on the floor, under the clothes. But just one. The box either fell out of the closet when I took the clothes out, or one of my kiddos took it out. Oh, and the open and close box is gone. Just the black cardboard box was there, on the floor. Needless to say, the second OEC has not shown up. I still need to go through some of the clothes, that I had boxed up, to see if it might be mixed in, but I've been delaying, partly because I know it's not in there.
I know this sounds terrible and wasteful.
I actually lost my wedding rings a few years ago, posted about it here, and then found them like a year later. But, that I had tucked in a super safe place. This poor little OEC is probably in a vacuum bag.
Stories of inspiration? Organizing tips?