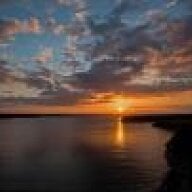 Joined

Jul 18, 2007
Messages

6,105
You know the kind.
When they can't one-up you, they'll disapprove or discount what you're doing.
Example:
Currently, I'm laid off and looking for work. Fortunately, DH and I are in good shape, and I can take some time for myself and apply only for jobs I really want. For now.
While I'm off work, I am looking for things to do that will occupy my time and make a difference. My church diocese (Episcopal) has a connection with a place in Africa where the Anglican/Episcopal communion is sponsoring the construction of water wells. I have volunteered to head a committee that will get our own congregation involved, and see if we can get all of the Episcopal churchs in surrounding cities and counties to sign on to raise funds for building wells.
My friend, after telling me all about her most recent visit to NYC to see her son, asked me, "So what have you been doing?" I tell her about the wells and what I'm going to undertake. After saying, "Wow!", she says, "Well, let me ask you a question; is there a reason why you can't help people in this country?"
What? Really?