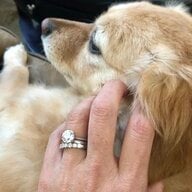 Joined

Mar 13, 2004
Messages

4,155
I went car shopping with my teen this past weekend, and was appalled by the treatment by one of the dealerships we visited. They were interrogating me like a common criminal, questioning my responses with regards to my employment, home ownership etc, despite telling them I'm not financing, and planning to pay cash.

This led me to "google" myself to find out why I seemed so untrustworthy to that dealership. I was appalled to find out that quite a few of the people search or white page search engines have all kinds of incorrect information on me! These sites show that I have criminal/traffic records, past residences and relatives that don't belong to me! My plan is to call each of these sites and have my information completely removed. Not sure what else I can do? This is defamation in the highest form!

Anyway, my PSA of the day. If you have not looked yourself up, you should do so....especially if you have a common name like mine!