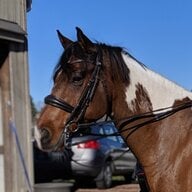 Joined

Jul 6, 2012
Messages

1,118
On an impulse last week, I went into Tiffany to try to find what I want to do with a reset on my ring. I was feeling a bit blingless as my ring has been off for repair for a week and I am missing it! That being said, I had been debating a soleste-style fancy yellow ring and going to the store confirmed it, and I tried on the PERFECT one. The new price is out of my price range, but there is one available on the secondhand market, in my size, with approximately the stone size I'd want, and right around the price I'd want to pay.

I can go through the whole process of having a lookalike ring made, and I had been considering it until I found this one.

So, do I go through the process of finding the PERFECT fancy yellow cushion, designing the setting, and taking delivery - or do I just buy the readily available item? As this is a RHR/fun piece for me, the added resale of the designer name + the fact that I would be paying roughly 50% of retail is attractive, but I also want the perfect piece, and I've been told that some of the pave workers out there would make me a better quality ring than the Tiffany item. The secondhand item in question is a year old, so not that used at all.

Worth noting that the price of the entire secondhand Tiffany piece, and/or the price of finding a stone of this size + nice but not top-of-the-line setting, would be less than just the quote I got from Victor for the setting alone.