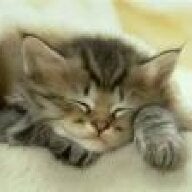 Joined

Mar 21, 2011
Messages

2,047
I love Austin, but I hate how they allow beggars begging everywhere! I mean EVERY decent size street by the stop lights! (you know what I'm talking about if you even been to here).
And now I think people are used to the idea of getting free money? Just passed 2 high school kids begging for money by the street to fund for school game trip! I mean what happened to baking sales, car wash and all that stuff that you do to raise money for your service trip or whatever?? This is making me sick....

yesterday passed a young man in the 20th, very healthy and strong looking begging by the street while smoking............

last month saw someone gave the beggar two bags of peanuts and the guy took it, walked few cars down, opened the package and dumped them all out so clearly his sign saying "Anything will help" is basically saying "cash only since I need the money to buy drugs"!