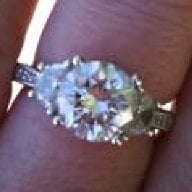 Joined

Jun 18, 2010
Messages

5,765
I asked my new OBGYN (new, because we just moved here) to test my thyroid, and she reluctantly agreed to test my TSH. That came back at 3.48. My new PCP (thank goodness!) knew that that level is way too high, and she ran more tests. My thyroid was enlarged and she suspected Hashimoto's. I just got the results over the weekend, and my TPO was 540 (normal is below 9). So, it looks like I now have Hashimoto's. I haven't talked to my doc yet, since I got the results on a Saturday, but I'm guessing I will hear from her soon.
Anyone else dealing with this? I saw some old (200
posts in the Family/Health subforums, so I thought I'd start a new thread.