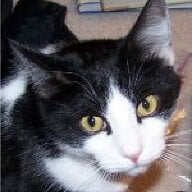 Joined

Feb 8, 2003
Messages

15,880
After calling a bunch of pawn shops, I found two places that will pay $8.00 per gram for 14K gold.

I don''t have a lot of stuff, but do have some old items laying around and thought I could sell them and use the $ for something I would actually wear.

Is a pawn shop the best place to go? I''m a bit worried that the scale could be rigged to say the gold weighs less than it does (so I''d have to go to a few shops to double check their numbers).

Any thoughts on this?