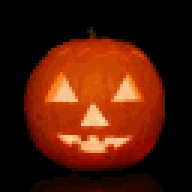 Joined

Mar 12, 2003
Messages

239
I went to a local B&M jeweler yesterday just to look at a remount for my round. I had been looking at matching sets with channel stones, but there was one that had a deep V channel setting for the center stone. I told the sales person that I liked it because it didn''t have any prongs to catch on my hair or the kids, and then she said she wanted to show me a mounting that she loved. It was a three stone ring, but not like any I had seen before. All three stones were set with semi-bezels. The sides were .35 carats each, and the centerstone that was in there was roughly the same size as my stone (7.67mm). One side of the ring was yellow gold, and the other was white. The whole thing was 18k. The interior was marked "Levitt". I have never heard of this designer before, and would like to see if I can find it somewhere else because I think they''re asking too much money ($2,350). Would like to shop around a bit.

The really cool thing about this ring is that it had enough presence on the hand that it could stand alone. Was wide enough that I could wear it as a wedding band, but the centerstone was raised up a little bit. Those .35 pointers on the sides really made the centerstone look big, but not out of proportion. It was gorgeous. And SOOOOOOOOOOOOOO comfortable on the hand! It was just my size too!

If anyone has seen something like this, please posts pics and a link! I tried www.cordovajewelry.com , but they don''t have the piece on that site.