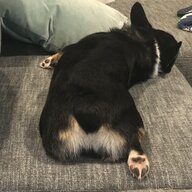 Joined

Jan 4, 2019
Messages

1,136
I've lost my zest for gardening/ yard work. It used to be a really relaxing thing for me but I'm not into it anymore. I have approx 4/5 of an acre and am wondering if it's worth the cost to have someone come out and do it for me. Our yard is a blank slate basically but I need:
1. Blackberry/ brush/ tree removal.
2. Plants - I was thinking it would be nice to have rhododendrons lining our property on the inside of the fence.
3. Mounds of dirt moved and holes filled
4. Grass would be nice.

Opinions? I also have no idea how much this would cost so if anyone has an idea I'd love to know.