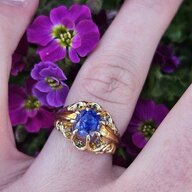 Joined

Apr 13, 2018
Messages

1,556
@TheGarnetGirl

have you read Many Lives, Many Masters? I read it years ago and found it totally plausible. Yup, Granny is probably gonna have to repeat a few things until she learns her lesson!
I haven't actually but I'll look into it!
I looked into spiritual books (mainly Dollores Cannon & Robert Monroe) & found them eerily similar to what I had been experiencing. I'm also weary of what I take in from others as we all have confirmation bias.
Life takes on a different perspective too when living forever sounds like Hell. I do believe that eventually each spirit will rise to a level where these lives aren't needed but some might go on for much much much longer.
Who knows next time Granny might come back as the grandchild where it's a literal opposition OR something more symbolic where she has nothing and mercy isn't shown to her but she must learn to still have mercy for others.