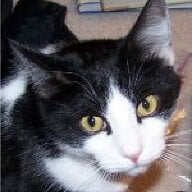 Joined

Feb 8, 2003
Messages

15,880
How did it go? In your favor?
I bought a bottle of supplements from a company in the UK (I''m in the US) and it arrived with the outer plastic seal missing and the inner foil folded back. I''ve emailed the company three times and they''re not responding. If I call, I''d be stuck paying long distance to there

Really annoying!
Anyway, I have a feeling that the co. won''t cooperate and Pay Pal will have to "review" the dispute. Anyone deal with this?
(My purchase wasn''t an expensive one - only $46. I''m just curious if something like this happens in the future over a larger amount, will PP be more inclined to back the buyer or the seller.)