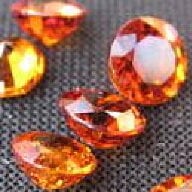 Joined

Apr 2, 2006
Messages

10,293
Not long ago I stumbled upon luminosity.com - on-line game-type exercises that are supposed to train your brain and improve some game functions. I enjoyed the exercises I tried and I did see improvement in my scores, but I have no idea whether that translates to improvement in real-life situations. The concept is appealing to me though - I deal with ADD and some visual processing disconnects, and the possibility that playing games would improve my ability to cope with those conditions is tantalizing! I also know that when my nephew was diagnosed with a learning disorder, specialized computer games tremendously improved his ability to read.

The subscription cost is $6 per month if I sign up for a year. Truly minor, I know, and normally I wouldn't even blink at this. I guess I'm just leery about the prospect of being taken for a ride.

So... has anybody tried luminosity, or something like it, beyond the free trial periods? If so, I'd really appreciate hearing about your experience with it.

Thanks!