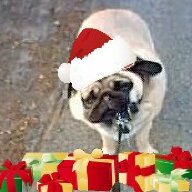 Joined

Oct 25, 2006
Messages

1,789
I am going to get my hair done in a few weeks and need a new style.
I think I watch too many make over shows because I usually go to the salon and expect them to tell me what will look good on me.
It''s like:
Stylist- "What do you want?"
Me- "Well, what will look good on me?"
Stylist- "Well what do you want?"

I realize that the stylist just wants to do what will make me happy, but I would love someone to tell me what style would work best with my features.
Over the years, I''ve figured out the features I''d like to hide with my hairstyle. I have a huge nose and big forhead so I like to de-emphasize with bangs parted to the side. I stay away from short styles because I feel like all they do is frame my nose. Face framing layers do the same.
So does anyone have an idea of a style that would work with my face? I''m looking for something modern and stylish? Not afraid to go a little wild either, (you might remember my last freak out, where I complained that the stylist sent me home with the same boring do).
Here''s what I look like (that''s my little Bro in the pic). My hair is about an inch, maybe two longer than this picture. I think I''ve decided on having my bangs a little shorter this time.