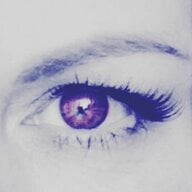 Joined

Dec 30, 2006
Messages

12,586
I really need some advice otherwise I am going to shave my head!
I went to my hair dresser and asked them to lighten my hair. I had a brown dye on there but they said it wouldn''t be a problem to go blonde. I turned out bright orange/yellow. It just didn''t lighten my hair to blonde. I was horrified but they kept saying it wasn''t so bad.
I read on the net that if you want to go dark after bleaching you should go red then brown. So I did. When I wash or even wet my hair the towel is covered in red dye. Its leaking out obviously because it can''t hold on to my bleached hair. Before long its going to end up back to the yellow/orange again.
This is what I ended up with. I look ridiculous. I don''t know what to do short of shaving it all off. Either way I look stupid.