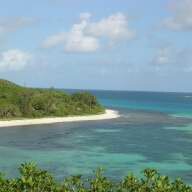 Joined

Nov 19, 2004
Messages

2,011
I''m looking for a change in my hair style and came across this picture of a Jessica Alba style that I like. I''m hoping one of you could tell me about this cut...where is the shortest layer, what hair type is best for it and how long would it take to style in the mornings?
I grew my hair long for my wedding in July 05. It is almost at bra strap level with very long layers and a few face framing layers. It is very colored...going from medium brown to level 7 blonde with highlights. My hair texture is wavy with some frizz. My front hair tends to be the most curly and less so in the back. It tends to be pretty flat near my scalp even with mousse etc. I don''t like to spend a lot of time on my hair in the morning. My biggest concerns would be getting the volume on the top and making bangs cooperate. I haven''t had bangs in 10 years.
My stylist suggested doing a shoulder length shag but I''ve done that before and am looking for something new. She also suggested doing a light perm to give my hair more volume. Not sure about that on top of hair color....Last perm I had was in 1989 and I have the triangle shaped spiral perm pics to scare me.