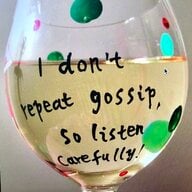 Joined

May 22, 2002
Messages

1,915
I''m trying to figure out my wedding band costs & thought I''d start looking into the cost for some .15''s & some .20''s sidestones.
I emailed Jan from Diamond Brokers of Florida & let me tell you, she is still the BEST at responding! I got a price from her for some very good cut stones. I wanted to do some comparison shopping with Ideal H&A stones of this small size.
Barry, I emailed you, no response yet. Not sure if you got it or not?
Leslie, my 1st email to you was about a mth ago, then I emailed your company again about a week later, then I actually called about a couple wks later & spoke to Judy. I mentioned my name, & poof she pulls up both my emails saying she''ll ask you about the
ACA
prices & get "right" back to me. That hasnt happened. How long does this take?? I dont think I''m being a pain in the a$$. Perhaps the sale is too low $$$?
I know you had given me that info a few mths back but I dont recall the prices you quoted then & I dont have the emails saved, which is why I was trying to not be a pain.
If any of you sell Ideal H&A, email me & let me know what the price is for:
.15-.20 VS-2 to SI-1, F-G colour is? The dollar is still very low & I want to make my decision before it starts to rise again. As for quantity, 3 min. or 5 max. of either size.
Judy
ccuheartnurse @ yahoo.com