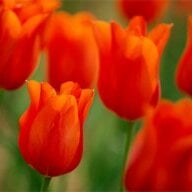 Joined

Dec 29, 2006
Messages

12,461
Hey Gypsy,
I didn't forget about your request to see the readings that my students put together for me. They didn't know they were doing that. They just thought they were doing a regular writing assignment.

Here's what I ended up using as a reading (well, two, sort of) at my wedding, along with the original post.
------------------------------------------------------------------------------------------------------
I wanted to incorporate my students somehow into the day, even though they won''t be at the wedding. I put these two "readings" together after I gave my second graders two writing assignments, titled below. I will probably do this assignment with my kids this year (closer to Valentine''s Day) and see what they write. I may add or change the readings somewhat, but this is what my kids did last year:

How to be a Good Friend

To be a good friend you could play with them. Tell them how nice it is to be their friend. Sending them a letter is nice too. Play with them at recess.


To be a good friend means to play together. If you have a fight, make up. Play together as much as you can. Give them respect as they give it back. If they do something you don't want to do, DON'T DO IT! Follow these rules as I say and you'll have a new friend every day.


If you want to be a good friend, show that you care. Treat them right. If you want to be a good friend, tell them you want to be their friend. If you want REALLY want to be a good friend, comfort them if they are sad or mad. Make them laugh, smile, cheer, and be happy.



Love is…

Love is when you care about someone. Love is when you stay close and have hope for someone. A way to show love is by giving hugs and kisses. You can also show love by giving flowers and presents and drawing pictures for them. You could also tell them how much you love them.


Love is being a good friend. It is also being a nice person. Love is giving and sharing too.


Love is caring, sharing, and being nice. Show respect to one another. Give to one another. Have a wedding and get married. Show that you care. If you give you will receive. Be nice and love. Loving is good and kind. Love, love, love, love is good. If you care and share, other people will care and share. Love, love, love – it is nice. It is sweet and nice to love. So love, love, love. You will thank me if you do.


Love is a feeling and an emotion. Love is a word that people can say to or about others.


Without love, no one would tuck you in at night. So everyone…love is when someone cares about you.