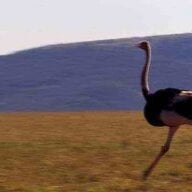 Joined

Nov 12, 2006
Messages

5,471
So, I posted a while back about getting myself a ring I loved, to celebrate my independence after having decided NOT to get engaged to my sweet, but ultimately unmarry-able long time beau (it''s kinda like my ''(hurray-for-no) Engagement Ring''). Within a couple of weeks of my split, two of my male friends started expressing serious interest in me. One of them works across the hall, so that''s a no no. But the other is really handsome and good hearted and entertaining, and I''m kind of interested. The thing is, I am SO NOT READY to be doing anything other than dating at the moment. I''m really loving being single. So we''ve been going out together, but I won''t let it get serious, and keep telling him I need some time before I get saddled with a new boyfriend. But the poor boy has apparently been smitten since we met a couple of years ago, and says things like ''you''d make such a wonderful mother'', and that kind of thing.
The funny thing is, he keeps saying EXACTLY the same sort of things that you ladies do about the waiting. What''s holding me up from committing to be his girl? Is it him? Can he have a timeline? And I keep saying the same kinds of things you say your guys do: I''m just not ready. It''s not the right time. And yet, I won''t stop going out on dates with him either. Because I am interested (I think). Just not yet.
I''ve been very open and honest with him, but am I being terrible to this poor man? I mean, I know how much you ladies suffer. And of course it''s not quite the same because we''ve only known each other a couple of years and have only been dating for a few weeks (not like living together for years and awaiting a proposal). But the theory seems the same. Should a gal just decide to either let the guy go free or take the plunge? I feel like I''m determining the timeline, just like guys do with proposals, and it seems, in a way, just as unfair.
Any advice?