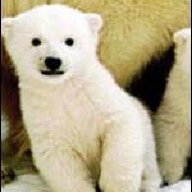 Joined

Feb 23, 2007
Messages

8
I''m brand new to this forum, but all the posts I''ve read have been so helpful! So I was hoping for some advice on our biggest problem right now: the guest list.

We''re trying to keep it reasonable, but of course, the numbers are way higher than we had anticipated. I thought we had a pretty good list, but then a co-worker of mine approached me and told me he wanted to be invited to the wedding. I thought he was joking, since it seemed inappropriate to ask for an invitation to a wedding, but he has persisted in asking if he can come. I''ve been putting him off, saying the guest list isn''t final, but I don''t know what to do! I like him and he''s a nice person, but inviting him would necessitate inviting several other co-workers and their dates (the people he works with whom I have known longer than him). I don''t want to hurt any feelings or cause awkwardness at work, but inviting all those additional people will be expensive.

I''m considering just inviting them to head off workplace awkwardness, but I feel a bit bullied into it. If I don''t want to invite him, how do I politely tell him he''s not coming while avoiding as much drama as possible?