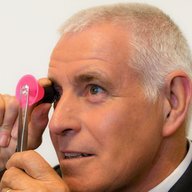 Joined

Aug 15, 2000
Messages

16,513
Discussion about 'Made in USA' that might get some US companies into trouble because the material is grouned and polished in India!
Article from Rob Bates JCK linked below
"What about lab-grown companies that tout their products as being
"Made in the USA"
or "Grown in the USA"? Even assuming the claim is true—and every diamond the company sells was created in a U.S. factory—the company might potentially run into trouble if its products are cut in China and India.
"If they are sent to India or China for cutting or polishing, the FTC would likely see them as a product of China or India," Yood says. "The issue here is that the U.S. government's standard is what it calls '
substantial transformation
.' If you cut a lab-grown diamond overseas, U.S. Customs would argue it is not an American product, and that its origin is China."
That likely rules out U.S.-"made" or "produced" claims for goods cut abroad, though Yood isn't sure how the FTC would view "grown in the USA." "
<p>If a jewelry manufacturing plant is located in the United States, that plant can say its jewelry is made in the USA, right? Or at least manufactured in America? And if lab-grown diamonds are created in a U.S. factory, a company can say its stones are produced here, right? In most cases, the...
www.jckonline.com