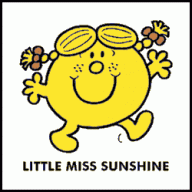 Joined

Jan 9, 2007
Messages

107
I just wanted to post another great review of our experience buying an engagement ring from Gold Old Gold - and more specifically, our recent visit!!
My boyfriend and I starting diamond shopping a few months ago, first at local jewelry stores. I happened to come across Pricescope and being young and budget-conscious we quickly realized an online vendor was the way to go. When I realized Gold Old Gold was within driving distance (about 2 hours) we decided to purchase from them, based both on the glowing feedback from this forum and the opporunity to actually visit the store and see the diamonds in person.
On Saturday, we took the trip out to Long Island, NY and met with Jonathan. We had made an appointment a few weeks in advance and cannot praise Gold Old Gold enough on their expertise and professionalism. I had contacted them a few times to just reconfirm/reserve a stone and my e-mails were always answered very quickly and phone conversations were very pleasant. Once we go there, the excellent experience continued. The store was busy, but all of the sales associates were extremely friendly and the store was definitely bustling in a pleasant way. Our visit was very comprehensive and it was really cool to see the stones in person and learn a little more about cut/clarity/color, etc - being first time diamond purchasers! Jonathan explained and demonstrated the basics of cut using all of his "toys" and we also got to compare the two diamonds we were considering to an eighternity, solasfera, and star 129 - which were fun to see in person. He is so genuinely enthusiastic about diamonds, it really made us feel confident about our purchase. We were very impressed by Jonathan and I am SOO excited to have decided on a diamond - yay! I highly recommend Gold Old Gold. My boyfriend put a deposit down on our diamond (.91 H&A J, SI1) and we are having it set in the Solasfera solitaire. Now comes the hardest part - waiting for the proposal

Thanks to everyone on Pricescope for posting previous reviews of their experiences with this outstanding vendor. I will make sure to give an update after I get my ring!!!
Until then - THANKS AGAIN TO JONATHAN at Gold Old Gold and everyone here for sharing their diamond expertise!!