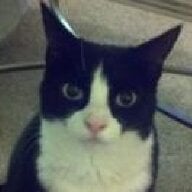 Joined

Aug 8, 2005
Messages

40,225
So I was browsing (it's an addiction) and there is a lovely store in one of the plaza's that I frequent here that I had not been to before. So I went in. Mission Hills Jewelers in Fremont, CA.

First thing I noticed was that the colored stones (rubies and sapphires) were of above average quality. Some had silk, a few were color forward native cuts... and none looked over treated or lab created. Okay. That's interesting.

Next I go over to the pearls... ooohh arresting and unique settings on the pendants, some baroque pearls (which Iove). Nice... and not mall goods. Next...

Legion of engagement ring settings. Huh... really nice selection. Not all peg heads, some interesting designs and even a star set princess. Look like they have nice weight to them. Nothing over heavy either.

Now I'm close enough that I can hear the store owner talk to a customer. She has her daughter's wedding coming up. Wants to resell, he doesn't consign. But gives her good solid advice and is friendly. He doesn't recommend other jewelers to consign with so I mention a few that are decent. She's relieved and leaves. I keep browsing but engage the owner coming over to the diamond displays.

Ah HAH! A whole display on diamond cutting and ideal cut diamonds. Shows why poorly cut diamonds look smaller and darker and look there's a whole display on AGS and light performance. *Big happy sigh*.

So I start talking to the gentlemen in earnest. He's a friend of Nancy Stacy. Has his GG, does the repair work himself, and he does appraisals I have a piece I need repaired (eventually) so I pull it out and I ask him to quote me. I also tell him I'm selling my Aurora band... and tell him they are all AGS0 .32's in it (and that the melee are hearts and arrows F/G VS). He's interested.

I tell him about pricescope. He's surprised.

I see a GORGEOUS flipping setting. OMG. I'm in love. Totally my style. We talk about that. And my OEC search (for the setting in question). And his store. He knows his demographic (we're next to a couple hospitals so he's got a good selection of bezel settings for the nurses.) And OMG he has an IF stone probably about 2 carats and definitely colorless in a gorgeous high carat gold bezel men's ring with a satin finish that was just obscenely perfect and ideal cut (of course) he wears.

I'm going to get my Odds and Ends necklace appraised by him soon. And I want to repair the band I got quoted... so we'll see how that goes. But he's already shown me both a couple of appraisals he had in the store and a couple of repairs. Good work on both.

Very nice experience. See... it is possible.