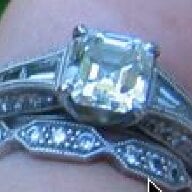 Joined

Jul 27, 2005
Messages

11,534
Alright IDOL FANS ... anyone *also* watching NBC''s GREASE: You''re The One That We Want? If not: it''s a show where the US audience is picking the leads of the Broadway revival of GREASE.... and it''s down to the top three girls & top three guys.
DANNY
#1 - MAX -- I just love him. He''s a true "John Cusack" type but so so so likeable & talented. He''s not so very tough like Danny Zuko is supposed to be ... but, c''mon, was John Travolta really "butch" after all?
#2 - DEREK -- eh, the "John Stamos" look-a-like ... voice cracks when he sings OFTEN ... but the best physical likeness for Danny. If the audience is unimaginative - he''ll win.
#3 - SHOWGIRL -- ha! I *hate* this guy. I want to punch him in the face REPEATEDLY. No performer on any show ever has inspired such VIOLENT FANTASIES.

He''s some soap-opera actor turned touring-off-broadway-show-queen and JAZZ HANDS doesn''t even begin to describe his "style".


SANDY
#1 - BLONDE CHICK THAT LOOKS LIKE MEG RYAN -- tough call, ''cause the #2 chick is probably a better singer & overall performer ... but this girl is "watchable" ... when she''s on camera ... your (my) eyes are always drawn to her. I guess it''s that "it" factor???
#2 - BRUNETTE CHICK -- a brunette Sandy? It could happen. She is very, very, very good. And she''s "sweet" like Sandy - but can show that sultry side too. Also, the best big voice & great acting chops.
#3 - THE OTHER BLOND CHICK -- her only hope is her real life romance with Male front-runner MAX. It could be interesting to see a COUPLE win & play out their romance on the Broadway stage night after night .... but I doubt it will happen. She''s third best *truly* ... big ol'' voice - but annoyingly perky & over-acts & there''s something else I don''t like about her but I can''t quite put my finger on it -- maybe it''s that she stole my TV BOYFRIEND MAX. HA!
Anyone else watching?? Anyone???