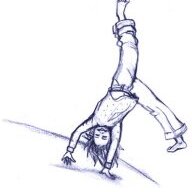 Joined

May 10, 2008
Messages

99
I''m graduating from college this May (finally finishing my bachelor''s degree after ten years!) and since I have to wear the obligatory (read: boring) black cap and gown, I''m looking for some sassy shoes to liven it up a bit. Something with a pop of color since I''ll likely be wearing a simple black dress underneath the gown.
Here''s where you come in: I need HELP finding super cute, not horribly expensive (<$200; I''m still a student after all), and not horribly high heeled (3" or less) shoes. I feel like my fashion sense has taken a back seat to my studies these last couple of years so I''m hoping that you ladies can help me out!
Any ideas are appreciated!